Chair & Speakers for "Liverpool – After World Heritage" webinar 23 June 2022
June 15, 2022 Published by Alex McCoskrie
Book your ticket by clicking here.
Chair
Prof. Michael Parkinson – Heseltine Institute, University of Liverpool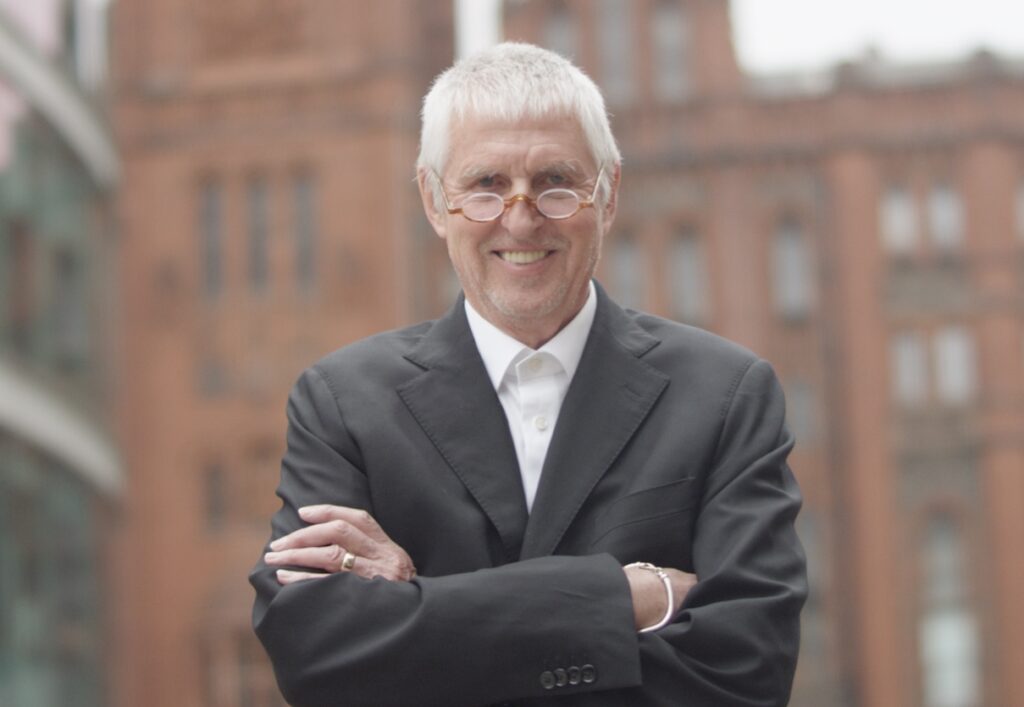 Michael is Honorary Professor at the University of Liverpool and Ambassador for its Heseltine Institute for Public Policy, Practice and Place. He was made Commander of the British Empire for services to urban regeneration in 2007 and Citizen of Honour of Liverpool in 2016. He received his BA (Hons) from the University of Liverpool in 1965, his MA Economics (with Distinction) from the University of Manchester in 1968 and his Ph.D. from Liverpool John Moores University in 2002. He was a Lecturer in Politics at the University of Liverpool 1970-1992; Professor of Political Science 1972-3 and Director of the Urban Studies Programme 1976-79 at Washington University in St Louis. He was Director of The European Institute for Urban Affairs 1992-2013 at Liverpool John Moores University and Adviser to its Vice-Chancellor 2012-2013. At the University of Liverpool, he was Adviser to the Vice-Chancellor 2013-14 and Associate Pro-Vice-Chancellor for Civic Engagement 2014-2020.
Michael has acted as adviser on urban affairs to UN Habitat, the European Commission, the European Parliament, OECD, EUROCITIES, the Department for Communities and Local Government, the National Audit Office, the House of Commons Select Committees, the Core Cities, and a range of cities in the UK and Europe. He has held board positions in many local, national and international organisations. He most recently served as a Board member of the Prime Minister's Regeneration Investment Organisation and of the Special Olympics Great Britain 2021 and Trustee of the Centre for Cities and Alternative Futures Group. He is currently a member of the Mayor's Advisory Board on Liverpool's World Heritage Status, a member of the Liverpool Brand Committee and Special Adviser to Procure Plus Group.
Michael has directed a wide range of European and national research programmes and projects. He was Scientific Director of the European Audit for the European Commission, 1998-2000; Director of the ESRC's Research Programme on 'CITIES: Cohesion and Competitiveness' 2001-4; Director of a European Commission COMPETE project 2004-6; Director of the State of English Cities research programme 2004-6 for the Office of the Deputy Prime Minister as well as of its Expert Panel on Neighbourhoods, Cities and Regions 2007-10. He was Director of the Northern Way research programme 2010-11, of a European Commission ESPON Project 2010-13 and of an ESRC project on city regions 2012-14. He is a regular reviewer for major research funding organisations and academic journals and a member of the Editorial Board of the Journal of Urban Regeneration and Renewal. He lectures extensively nationally and internationally and is a regular contributor to the media.
Session 1 Speakers
Phil Foxwood – World Heritage Lead, Department for Digital, Culture, Media & Sport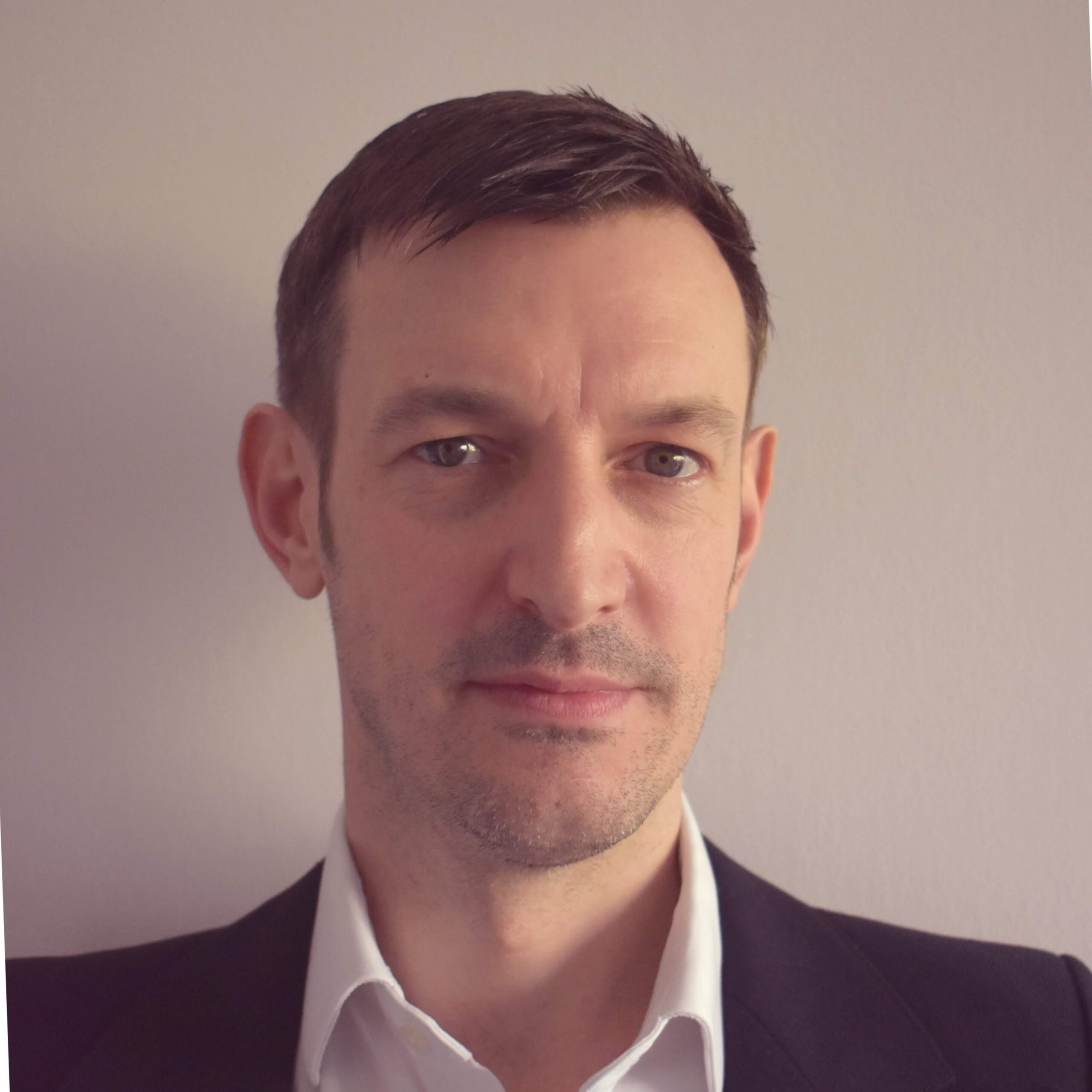 Phil is currently managing the review of the UK's Tentative List and other UNESCO heritage work, following a number of years working on fiscal events and strategy in DCMS. Prior to DCMS, Phil launched the Britain on Film online archive programme at the British Film Institute and has a background in independent cinema.
Alexandra Warr – Head of International Strategy, Historic England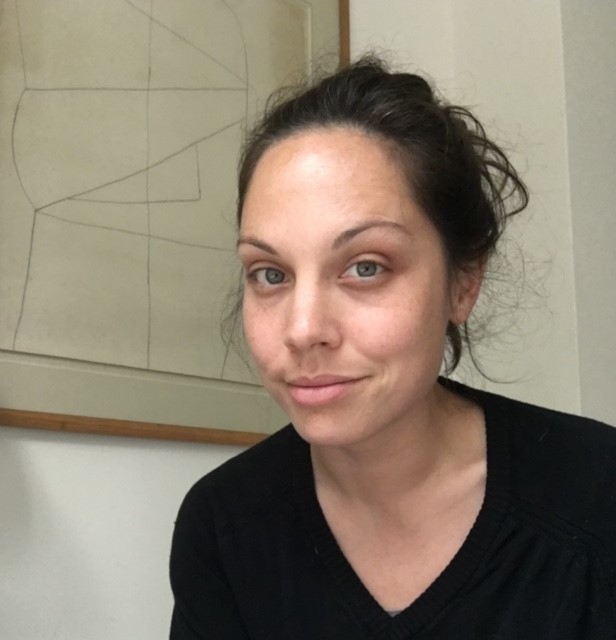 Alexandra Warr is the Head of International Affairs for Historic England, with responsibility for World Heritage. She has represented the interests of England's heritage sector nationally and internationally for nearly two decades and is responsible for providing strategic advice and direction on international heritage (and related) policies, working closely with national and international governments and agencies, and international bodies such as the European Union, the Council of Europe and UN bodies such as UNESCO.
Alexandra is a cultural historian who trained in archaeology, art history, conservation of historic buildings and garden history before entering English Heritage in July 2001. She was a founding member of ICOMOS Cambodia and a member of Chatham House with a specific interest in the role of culture and identity in international relations, domestic policy and society as well as the role of cultural heritage as a catalyst for inclusive growth and social stability within the sustainable development framework. Twitter: @warr_rooms
Susan Denyer – FSA, Secretary International Council on Monuments and Sites UK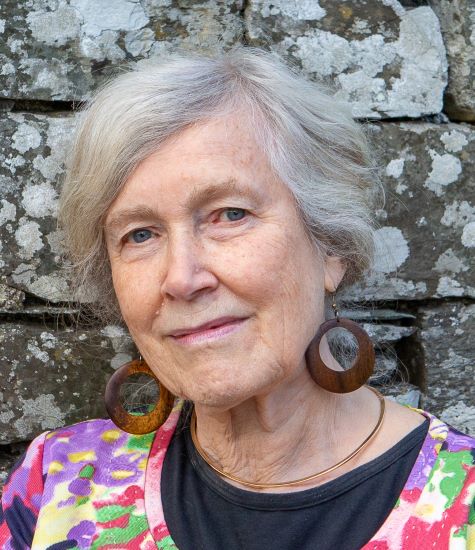 Susan Denyer, is Secretary, ICOMOS-UK, and Senior World Heritage Adviser, ICOMOS. She is involved in the evaluation of World Heritage nominations and the state of conservation of World Heritage sites outside the UK, and has undertaken international missions for ICOMOS in Europe, Asia, the Middle East and Africa. For the past 19 years she has been part of the ICOMOS team at UNESCO World Heritage Committee meetings. Previously she worked for the National Trust, in museums, and as lecturer, including six years in East and West Africa, and has been Chair of BASIN, an international network for low-cost housing, and Secretary of INTACH UK (the Indian National Trust for Art and Cultural Heritage, UK). She has published widely on cultural landscapes and is an occasional lecturer at various universities.
Session 2 Speakers
Anne Laure Moniot – World Heritage Mission, Bordeaux City Council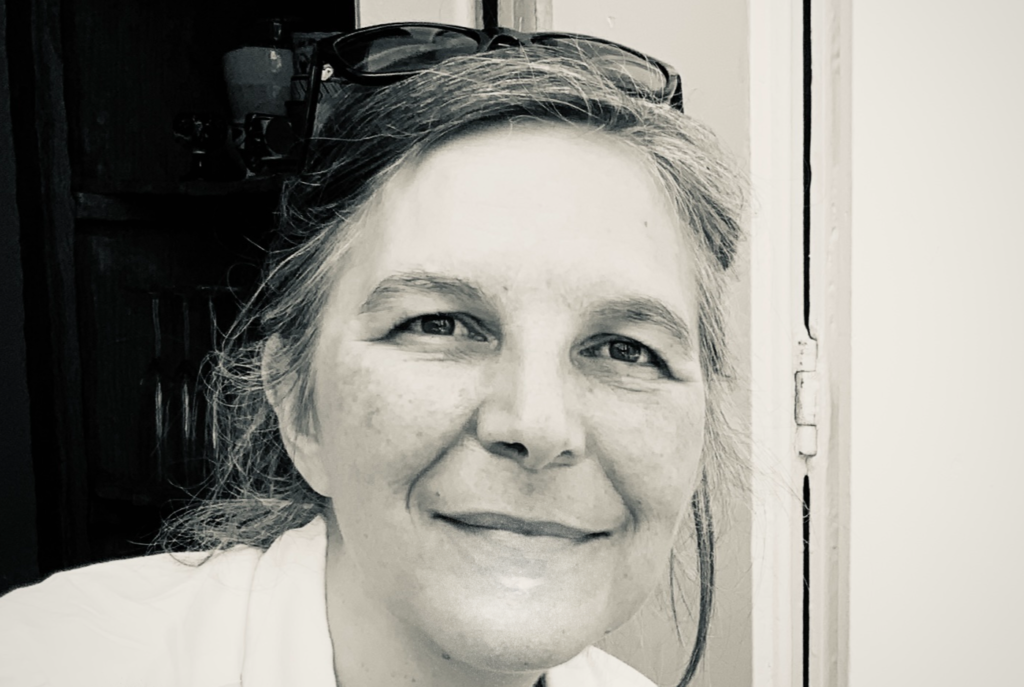 Anne Laure holds the Diploma of Architecture and a Magister in Landscape, Environment and City, obtained within the framework of a program financed by the European Commission. Since 2004, she has been directing the "Inventory of the Architectural and Urban Landscape Mission", which became the "Architecture and Urban Heritage in Project" service in 2016. This department oversees the coordination of the implementation of the management plan of Bordeaux, Port of the Moon, inscribed on the World Heritage List since 2007. This department has been expanded to integrate four consulting architects working to promote architectural quality.
Dr. Birgitta Ringbeck – World Heritage Coordination Office, German Federal Foreign Office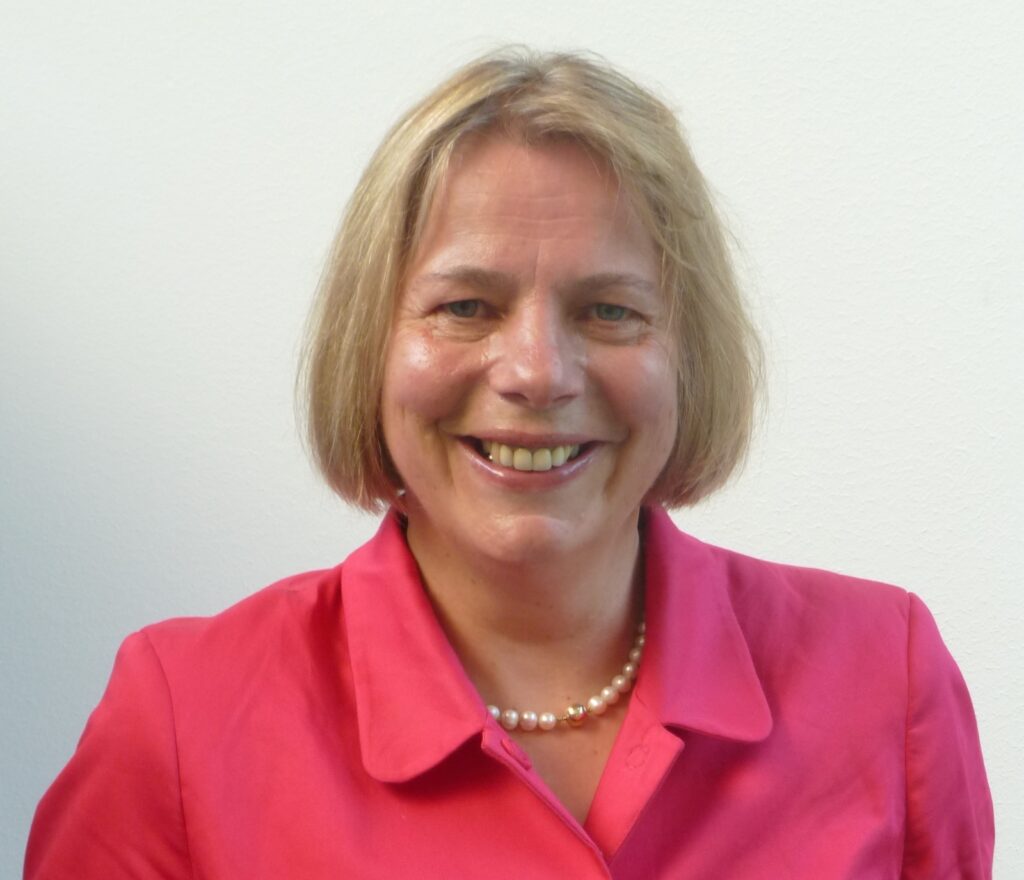 Birgitta graduated in History of Art, Archaeology and Ethnology in Münster, Bonn and Rome.
From 1990 to 1997, she was Head of Department of Preservation of Regional Traditions and Culture at the NRW-Stiftung, a foundation for the protection of nature, regional traditions and culture in Düsseldorf/Germany. Between March 1997 and December 2011 she was the director of the Supreme Authority for the Protection and Conservation of Monuments at the Ministry of Construction and Transport in the federal state of North Rhine-Westphalia; since 2002 she has been the official responsible for UNESCO World Heritage matters in the Standing Conference of the Ministers of Education and Cultural Affairs of the Federal States ("Länder") of the Federal Republic of Germany. Since January 2012, she has been the cultural expert in the German Delegation to UNESCO´s World Heritage Committee, based in the Federal Foreign office of Germany in Berlin.
Dr. Ringbeck is chairperson of the board of trustees of the German World Heritage Foundation, member of the governing board of the Enlarged Partial Agreement of the Council of Europe as well as of the German Commission for UNESCO, ICOMOS, ICOM and TICCIH. Between 2012 and 2015 she was member of the World Heritage Committee. Her publications include papers on architecture history, monument conservation and the UNESCO World Heritage Convention (including the practical guide Management Plans for World Heritage Sites with chapters on sustainable development climate change, published by the German Commission for UNESCO
Session 3 Speakers
Trevor Skempton – Dipl. Arch, RIAS, RIBA
Trevor is an architect, artist and design manager, based in Liverpool and North Wales. He has a wide experience of public sector work, including periods as Head of Architecture in Birmingham and City Architect in Newcastle upon Tyne.
He lectures and writes on architecture, and has prepared a variety of international competition entries. His exhibitions, publications and commissions have included graphic art as well as conventional architectural work and urban design.
He chaired the Birmingham Design Initiative from 1998, a partnership between local authorities, private consultants and universities. Then, for six years from 2003, he was retained as Consultant Urban Design Advisor to Liverpool City Council, with a particular focus on the 'Liverpool ONE' project.
He is on the Council of the Merseyside Civic Society, and served as a representative on the World Heritage Site Steering Group. In April 2010, he was appointed by the Welsh Assembly Government to serve for ten years as a Commissioner to the Design Commission for Wales.
Pat Power – Property Director, Harcourt Development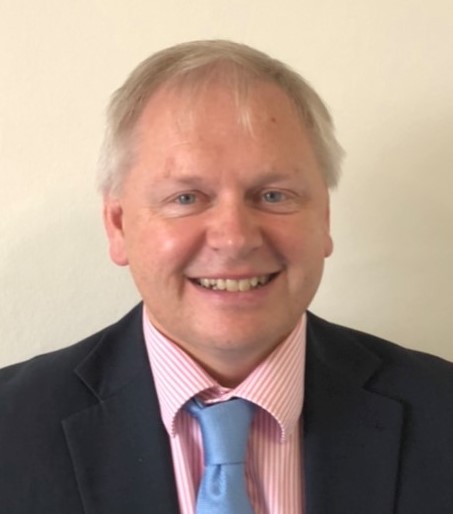 Patrick J. Power (MSCS, MRICS, MIoD) is an Executive Director of the Main Board at Harcourt Developments with experience in the property industry since the early 1990s.
He is a director of Stanley Dock Properties Limited who are developing Stanley Dock in Liverpool. The Stanley Dock complex includes the Grade II* listed Stanley Dock North Warehouse (1852-1854). This was the initial building converted into the award-winning Titanic Hotel & Rum Warehouse Conference Centre. Stanley Dock Tobacco Warehouse (1900) Grade II* listed is the latest restoration, which recently had its first occupants move in and will have over 800 residential units.
Pat is also on the board of the holding company of Titanic Quarter in Belfast, a mixed-use regeneration on over 180 acres. Titanic Quarter has 474 residential units complete to date and has seen the restoration of the former H & W Headquarters building and The Drawing Offices where the Titanic was designed and built.
Other restoration projects include royal Haslar in Hampshire, Lough Eske Hotel (5* hotel) in Donegal, Ireland, Liberty Wharf, Jersey and The Granary, Bellingham, WA, USA.
Cllr. Sarah Doyle – Labour Councillor, Liverpool City Council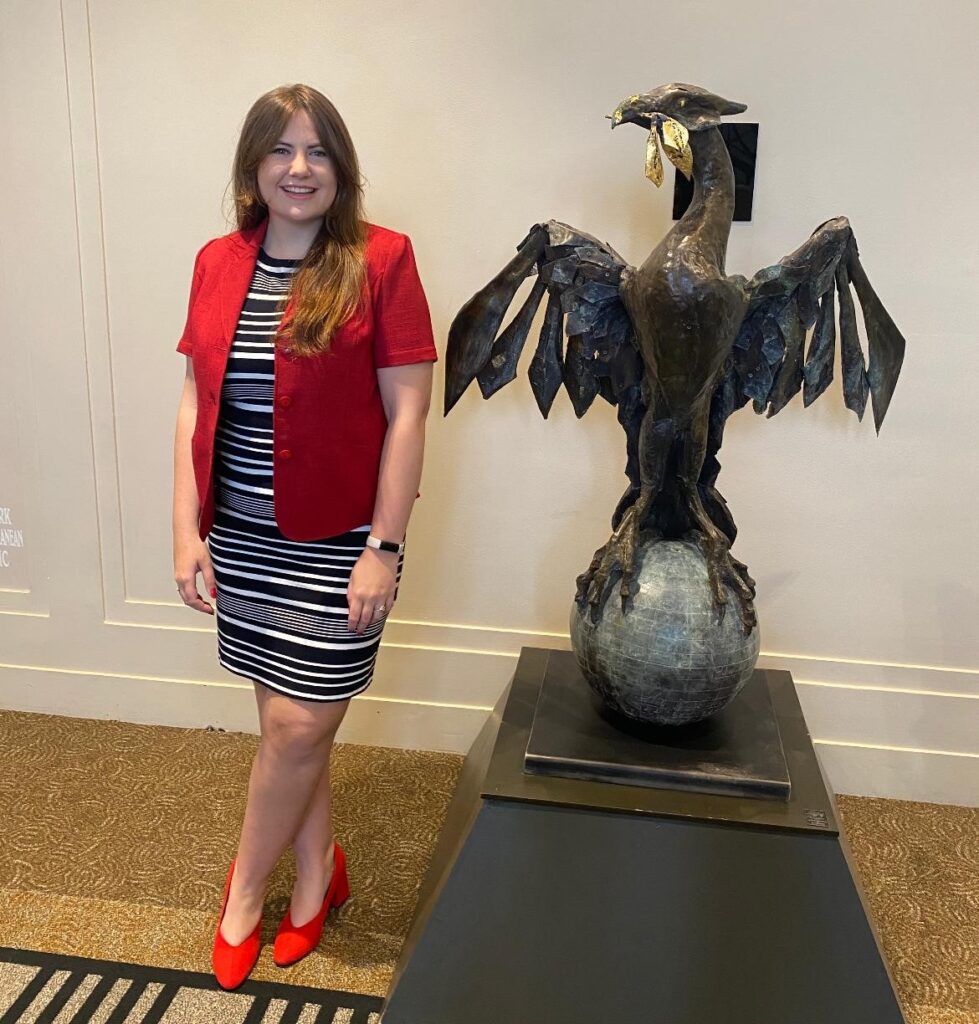 Cllr Sarah Doyle is the Cabinet Member for Strategic and Development at Liverpool City Council. Sarah was elected to serve Riverside Ward in 2019. In 2021, Mayor Joanne appointed Sarah to join her cabinet, whereby she could apply her previous experience in housing law and community led regeneration to the role. In Sarah's cabinet portfolio she oversees, strategic local economic developments like Littlewoods or such as the newly introduced managed designed approach of Kings Dock. Sarah also oversees the planning policy of the council, where she has implemented a co-design advice note, public realm strategy and fully adopted the Liverpool Local Plan that has lots of key support for local heritage.
Laura Pye – Director, National Museums Liverpool
Laura joined National Museums Liverpool in August 2018. Born in Liverpool, Laura returned from the city following several years as Head of Culture for Bristol City Council, with responsibility for the five museums in the city. Prior to moving to Bristol, Laura was interim Heritage and Culture Manager for Warwickshire County Council, covering a similar mix of services to Bristol including the Museums and Archives, Arts, Archaeology and Ecology teams. Laura's early career in museums was focused mainly on museum education, and she has a wealth of experience of working in the North of England, across Liverpool, Yorkshire, and Lancashire. (Image Gareth Jones)
Chris Blandford – President, World Heritage UK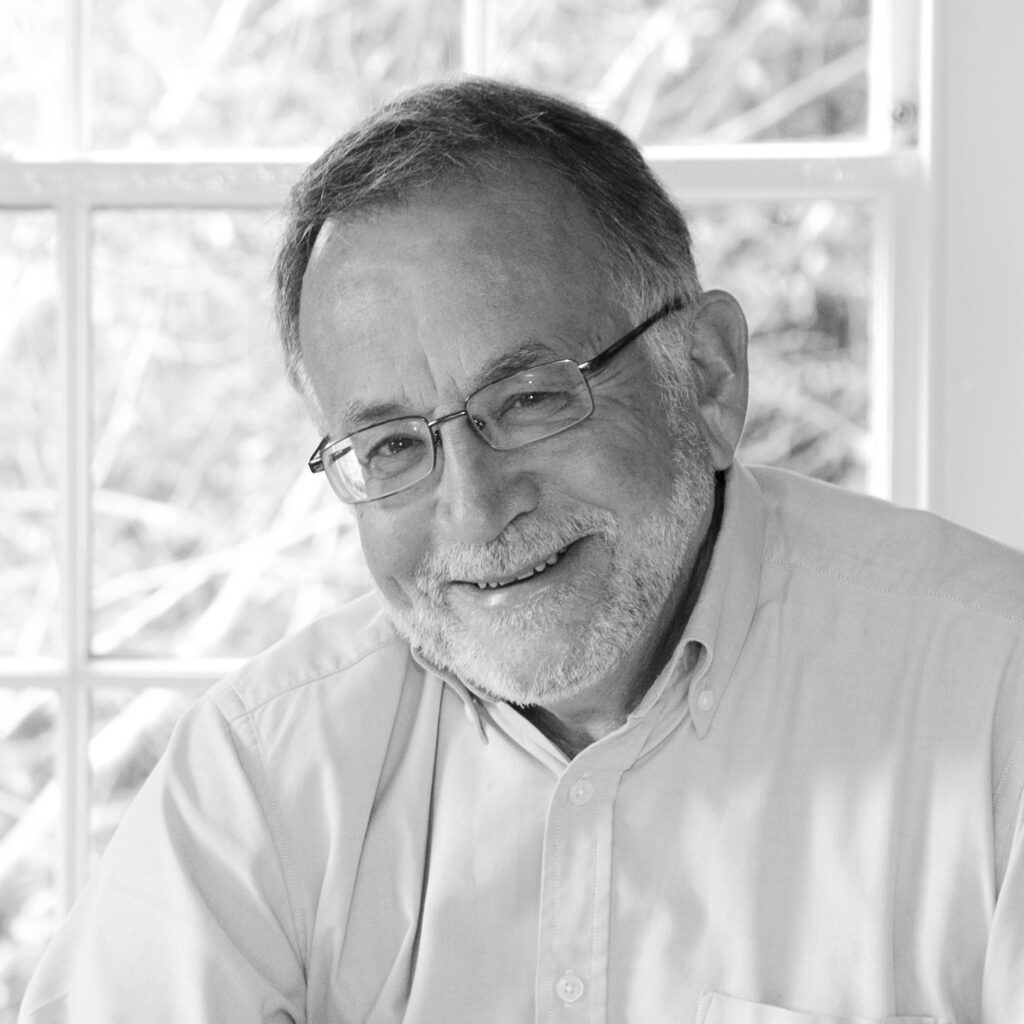 Chris is a world heritage specialist, master planner and landscape architect with a professional career spanning 45 years. He is currently President of World Heritage UK.
Prior to this role Chris was lead consultant and chairman of the multidisciplinary CBA Studios consultancy which undertook strategic policy and project work in the heritage, planning, landscape, and environmental sectors throughout the UK and internationally. He has been a regular advisor to Government agencies and NGOs on matters of cultural and natural heritage, planning, development management, funding, and governance. His distinctive project work in the landscape planning, and design fields were the recipient of numerous awards for innovation and excellence.
From the 1990s onwards, Chris was increasingly involved with the planning, conservation, and management of numerous natural and cultural heritage destinations and designations in the UK and undertook many projects funded by the Heritage Lottery Fund and others. Leading on from this, much of his professional time for over 25 years, both as a practitioner and a volunteer, has been focussed on the World Heritage sector where he has been intensively involved in the preparation of WHS management plans, nomination dossiers, feasibility studies, technical evaluations, and policy guidance for over 30 World Heritage Sites in the UK and overseas. His advice on nominations has resulted in several successful WHS inscriptions. Chris has been an attendee at annual World Heritage Committee meetings and is very familiar with the protocols, processes, and requirements for achieving World Heritage status. Working internationally, He has assisted the development of WHSs in Peru, Oman, Italy, India, Libya, Singapore and elsewhere. Most recently on behalf of World Heritage (WHUK) Chris prepared the comprehensive and seminal report World Heritage-Asset for the Future (2020) which sets the agenda for a more coherent, sustainable, and strategic approach to the future planning and management of World Heritage in the UK. He has also recently prepared the Ireland World Heritage Strategy 2022 -2031 for the Irish Government with associated guidance for agency capacity building, stakeholder engagement, progressing the revision of the Tentative List and a plan of action for implementing the strategy.