DCIM\100MEDIA\DJI_0093.JPG
"Digging up memories – making connections"
September 20, 2021 Published by Alex McCoskrie
Historical Roman Vindolanda will be virtually launching their online exhibition "Digging up memories – making connections" on Monday 4th October 2021 at 6.30 pm. (UTC+1). Vindolanda is one of the most important Roman archaeological sites on Hadrian's Wall. Hadrian's Wall World Heritage Site is part of the transnational Frontiers of the Roman Empire World Heritage Site, along with Scotland's Antoine Wall and the Upper German-Raetian Limes.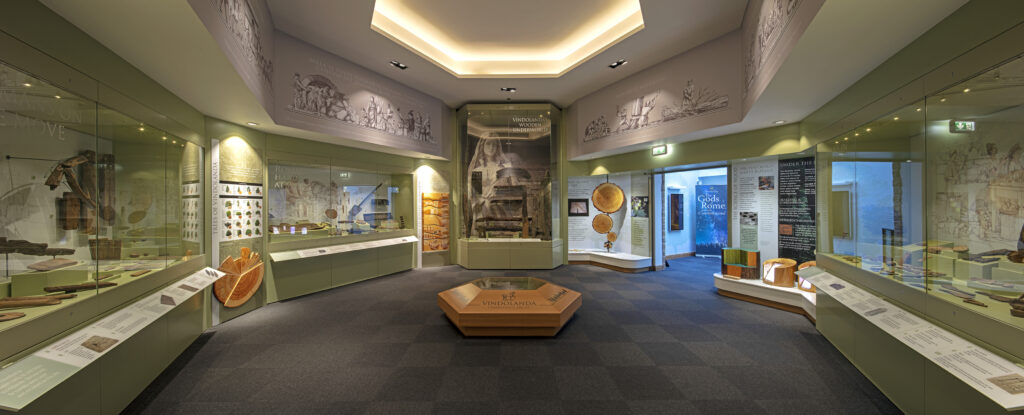 The exhibition explores how Roman wooden artefacts can relate to us; evoke memories or emotions and the imagination they spark. As part of the wood digitisation project, Vindolanda have asked their staff, volunteers, trustees, and colleagues from Teesside University and the University College Dublin about their favourite object from Vindolanda's wooden collection. The exhibition is their response through the medium of audio, video and creative writing displays in which contributors share their connections and memories in relation to Vindolanda's wooden collection. The exhibition will be live at www.vindolanda.com from 4th October to 31st December 2021.
Alongside the exhibition three specialists, Dr. Rob Sands, Dr. Andrew Birley and Barbara Birley will give virtual talks about their work with the wooden collection. On site at Vindolanda, there will also be activity days in October and November to find out more, get hands on and make your own connections with the wooden collection.
These objects from so long ago still have power to connect us to the past and our present so please join the Vindolanda team to get a first glimpse into a very personal exploration of fascinating artefacts.
Launch Schedule:
Dr. Andrew Birley (CEO): Greeting
Barbara Birley (Curator): About the project
Dr. Anneke Hackenbroich (Project Officer): A glimpse at the exhibition
Dr. Rhys Williams (Lecturer Teesside University): 3D scanning
Ann Hetherington (Volunteer): Experience contributors
If you would like to join the launch please send your RSVP to annekehackenbroich@vindolanda.com