HES' Engine Shed at Stirling
2023's WHUK Annual Conference venue
August 21, 2023 Published by Alex McCoskrie
World Heritage UK is delighted to holding its 2023 annual conference in Stirling's Engine Shed. The Engine Shed is Historic Environment Scotland's dedicated building conservation centre.
There, they champion the knowledge, skills and materials that make up Scotland's historic built environment. These are needed so that Scotland's heritage buildings and craft skills can continue to exist for many future generations.
The Engine Shed is a hub for digital innovation and heritage science specialists. In its science and digital labs, HES' experts lead and support cutting edge projects with partners from the heritage sector in Scotland, the UK, and internationally.
The Engine Shed is accredited by the Scottish Qualifications Authority (SQA) and National Open College Network (NOCN). As an accredited training centre, it inspires people to care for Scotland's built heritage. Its industry leading training and learning activities share technical knowledge about the historic built environment to support Scotland's skills needs.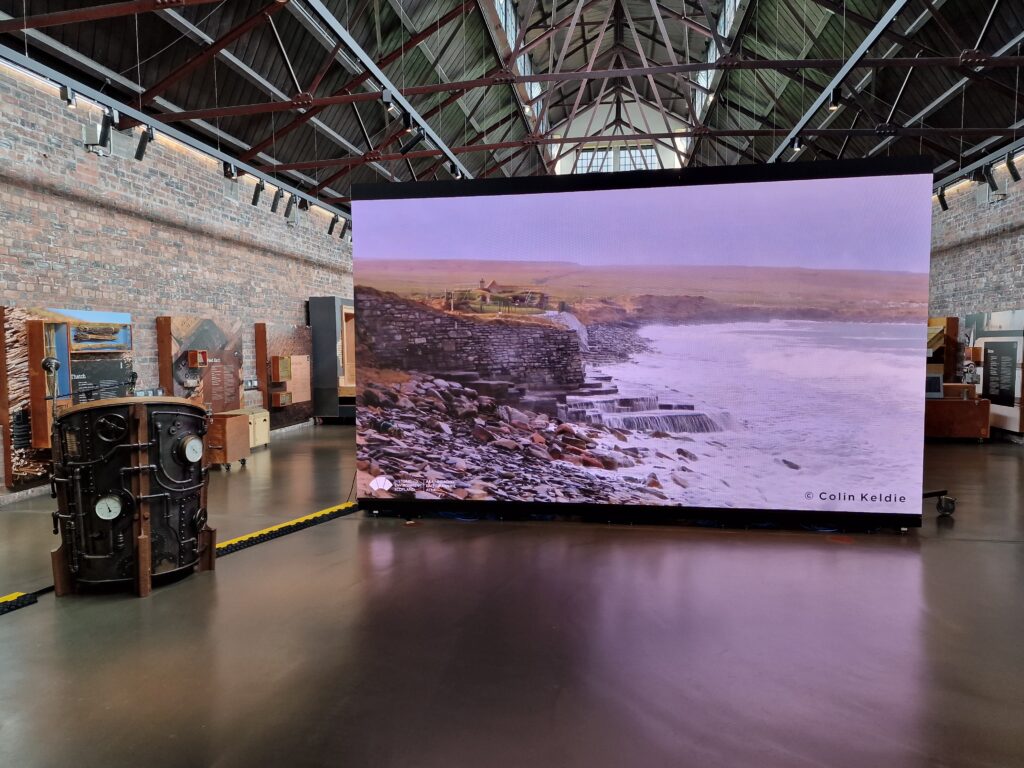 The Engine Shed building, used as a goods transfer shed, was built sometime between 1896 and 1913. The exact details of its construction were subject to an information blackout, and are still unknown, as it was part of an important military complex. The strategic base on the banks of the River Forth was a key resource for the army in the run up to and during both World Wars. A programme of restoration and development, which began in 2013 and concluded in 2017, revitalised and extended the original building.
The Engine Shed is 350m from Forthside car park close to the Vue Cinema, along tarmac paths with some raised kerbs. Visitors arriving from Stirling train station should turn left on exiting the station and cross a bridge that has a lift at either end to allow step-free access. The route to the Engine Shed is then about 150m long on level pavements with dropped kerb crossings. The Engine Shed entrance and its interior are on the level. There is an induction loop in the reception area and theatre. There is a fully accessible toilet near to the reception area. Assistance dogs are welcome.
Click here to book your 2nd & 3rd October annual conference tickets.
Images: 008-000-121-634-R © Historic Environment Scotland. 'The Engine Shed'; 008-000-121-644-R © Historic Environment Scotland. 'The Engine Shed'.
The 2023 annual conference is supported by: