World Heritage Autumn Webinar # 1 – Birkenhead Park
September 13 @ 7:00 pm

-

8:00 pm

UTC+0

£5.00 – £15.00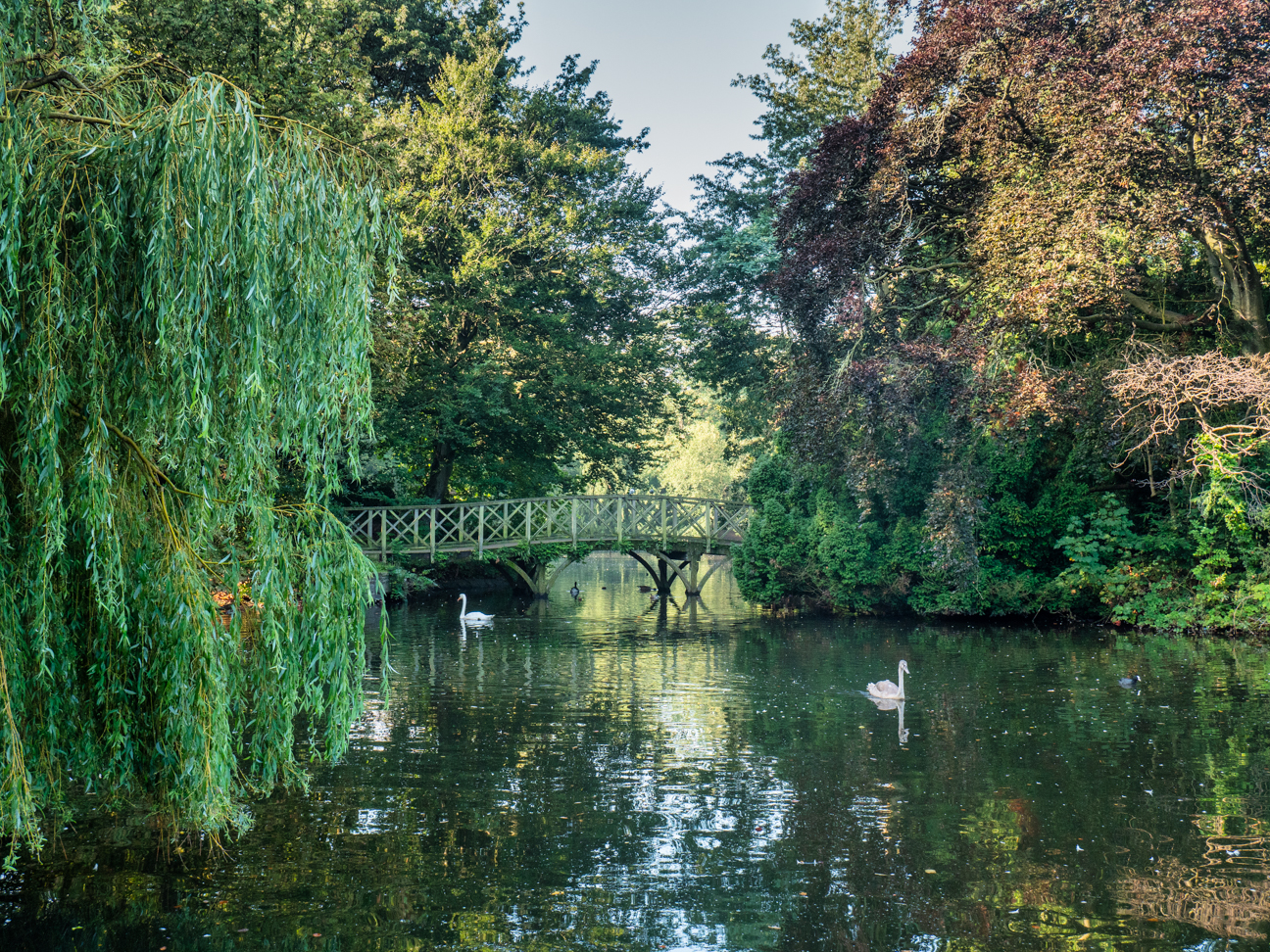 Number 1 in a series of 4 webinar talks, on the UK's World Heritage Tentative List – Wednesday 13th September 2023.
Birkenhead Park, the pioneering People's Park
Located in North West England, Birkenhead Park is widely acknowledged to be the earliest purpose-built and publicly funded public park. Designed in 1844 by Joseph Paxton, it was laid out in response to a rapidly growing urban population during the Industrial Revolution. Whilst parks had generally been private estates, it was open for all people, regardless of their position in society. This 'People's Garden' was so revolutionary it greatly inspired Frederick Law Olmsted, the co-designer of New York's Central Park, when he visited the Birkenhead Park in 1850.
Today still, Birkenhead Park provides a green oasis for everyone to enjoy, and continues to serve the social purposes for which it was created. For several years, it has been an ambition of Wirral Council and partners to seek UNESCO's recognition of it as a World Heritage Site. In April 2023, Birkenhead Park was officially included on the UK's Tentative List for potential future nominations to UNESCO.
Speakers:
Marie Le Devehat is the World Heritage Project Officer for Birkenhead Park. Since she joined Wirral Council in November 2019, she has been working on the development of the application to UNESCO for the Park. Before she embarked on this journey, Marie has worked in various roles with a focus on World Heritage Sites, heritage management, and has personal research interests in 'heritage & memory' studies. Based in Paris, she has conducted research and provided support for the evaluation process of aspiring World Heritage Sites for ICOMOS International's Secretariat. As part of her role as a project researcher at University College London, she contributed to a Cultural Heritage Management consultancy for the World Heritage Site of Butrint in Albania, a country in which she had previously worked, undertaking research on the legacy of communism and communist heritage in the Historic Center of Gjirokaster UNESCO World Heritage Site.
Rob Belcher is currently supporting Wirral Council's ambitions for Birkenhead Park in a part-time capacity, having previously been the Park's General Manager until Easter 2022. His background is in town planning and landscape design. For the majority of Rob's 35-year career he has worked in the sphere of public parks management and development, finding himself increasingly focused on the restoration and improvement of historic landscapes. Prior to starting work at Birkenhead Park in 2018, Rob was fortunate in leading the comprehensive restorations (funded by the then Heritage Lottery Fund) of Burslem and Hanley Parks in Stoke-on-Trent – both listed as Grade II* on Historic England's Register of Historic Parks and Gardens. Rob's exciting role at Birkenhead over the last 5 years has essentially been to achieve progress on the journey towards World Heritage recognition, while also seeking to maximise the Park's social, health, and environmental values for local communities.
Tickets for this webinar are £5 each.
Tickets for all 4 autumn webinars are £15. If you miss any, you'll be sent a link to a YouTube recording to watch at your leisure.
Zoom link usually sent the day before the webinar.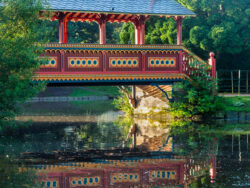 The Swiss Bridge, Birkenhead Park © Ron Thomas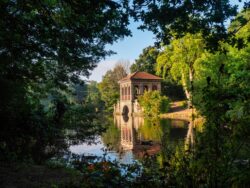 Birkenhead – Iconic view of the Boat House, Birkenhead Park © Ron Thomas
Full autumn series of webinars:
Wed 13 Sep – Birkenhead Park
Wed 11 Oct – Gracehill Moravian Church Settlements
Wed 8 Nov – York
Wed 13 Dec – East Coast Flyway
Details
Date:

September 13

Time:

7:00 pm - 8:00 pm

UTC+0

Cost:

£5.00 – £15.00

Event Category:

Event Tags:
Organiser
World Heritage UK

Phone

+44(0)7585971749

Email

alex.mccoskrie@worldheritageuk.org